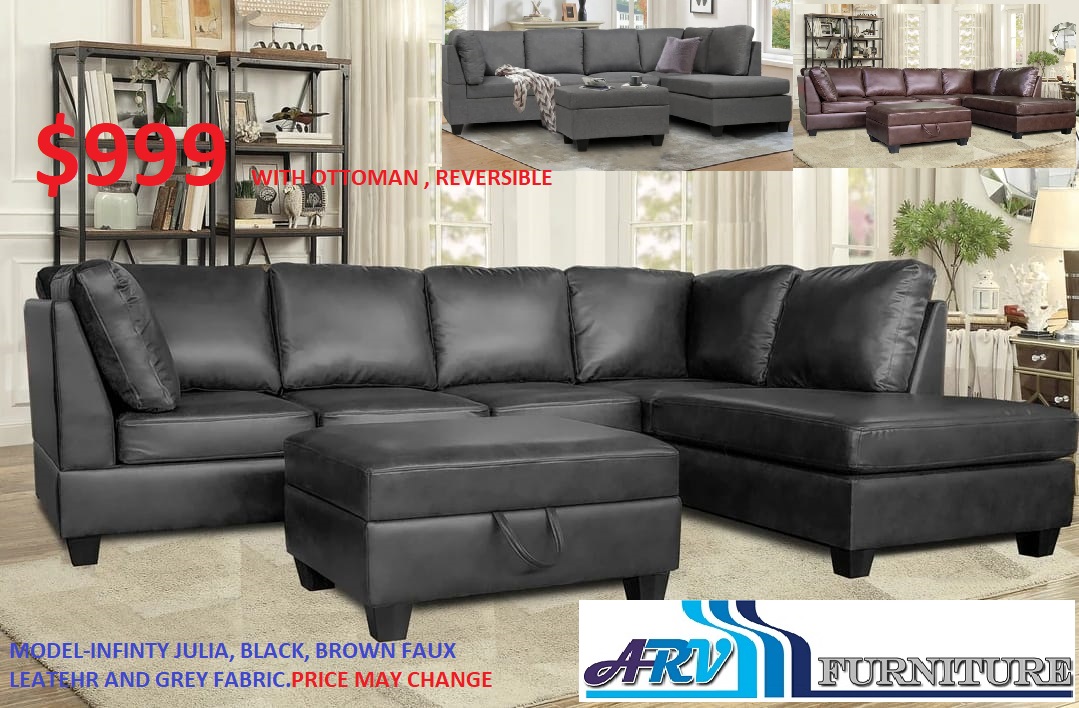 Fabric Sofa:Pros:
Comfortable and soft to sit on.
A variety of colors and patterns are available to match any decor style.
Easy to clean with a vacuum cleaner and spot-cleaning solution.
Breathable material allows air to flow, which is helpful in hot weather.
Eco-friendly options are available that are made from sustainable materials. Cons:
Fabric is more prone to stains and spills, especially if not treated with a stain-resistant coating.
May not be as durable as other materials, especially if used heavily.
Can attract and retain dust and pet hair, which requires regular cleaning.
Pu (Polyurethane) Sofa:Pros: Looks and feels like leather but is more affordable.
Easy to clean with a damp cloth and mild soap.
Resistant to spills and stains.
Durable and resistant to scratches and tears.
Can come in a variety of colors and textures.Cons:
may not be as comfortable as fabric or genuine leather.
Can be hot to sit on, especially in warm weather.
Over time, the material can crack and peel.
Not eco-friendly as it is a synthetic material.