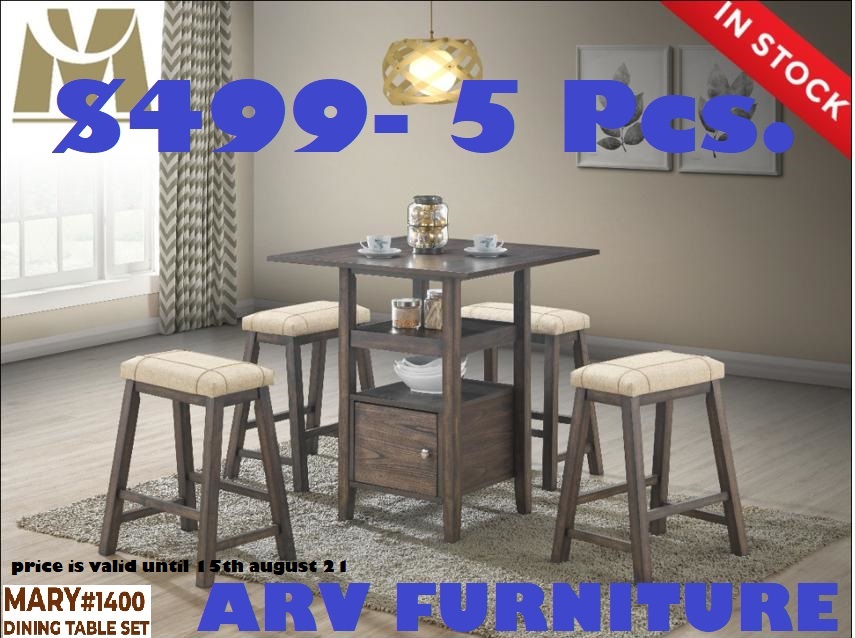 A dinette serves as more than just furniture. It's an exquisite addition to any home where great meals and family connection is essential. So if you're looking for a dinette for the first time, here's a list of five things to consider before buying.
Measurements
First, measure the space in your room before purchasing a dinette. A perfect dinette should be proportional to the size of your room. It should also accommodate the number of people in the house and the guests when they come over for hi-tea or dinners.
Material
It is essential to select the right kind of dinette because aesthetic beauty matters along with durability. The crafting of major dinettes is of wood, but some may have additional accents. Glass-topped dinettes are modern and easy to clean. Select after considering how you're going to use it.
Style
Dinettes can help you create a cohesive theme in your home, which directly reflects your taste. First, consider what kind of dinette style you want. Color and texture are the elements that combine to form a style from modern, contemporary, to classic.
Shape
The shape of the dinette plays a vital role in how well it will fit into your dining room. For example, round tables look great in smaller spaces, whereas an eat-in kitchen benefits from a square table. On the other hand, rectangular tables accommodate most people and have a classic appearance.
Chairs
Armless chairs are the most popular seating style for dining tables because of their versatility. However, bench seats can give a touch of inventiveness while also achieving the "dining" look.